Ford Financing at Faith's Ford in Brattleboro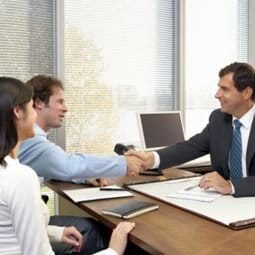 Whether you're selecting something from our dealership that is brand new or used, our staff is dedicated to helping you through the finance process. We have a few different finance products available that assist with purchasing a vehicle near Keene, NH. When you can't pay for a vehicle in full, this is an affordable way to take home an automobile that you love.
The Down Payment
A down payment is important because it lowers the amount of money that you're going to be financing over the course of your loan term. You should choose an amount that you can comfortably afford without wiping your bank account empty. Don't forget, you'll need to think about other expenses relating to your vehicle later on. Routine maintenance, insurance, fuel and necessary repairs will come up. Sometimes our new promotions can help you save on your down payment.
The Term of Your Loan
Whatever amount of money is left to be paid after you place a down payment on a vehicle must be spread out over the course of a loan term. The amount of time you choose for your loan will affect your interest rate. It will also affect your finances, so put some thought into the term of your loan before you sign on the dotted line at our dealership near Charlestown, NH.
Paying Off Your Loan Early
If there's a fee that's associated with paying your vehicle off early, this is something you'll want to know about ahead of time. If you have no intentions of pre-payment, then this isn't something to be concerned with. Paying it off early can save some money on interest, but you don't want to be faced with a large fee. Ask your sales team member near Chester, VT, for details on the loan product you're considering. You can save upfront when you trade-in a vehicle with our Trade-in value tool.
Visit Faith's Ford for Financing Today
If you are concerned with financing a vehicle because of bad credit, contact our dealership in Brattleboro near Greenfield, MA, to find out more about our finance options. We work with people of all financial and credit backgrounds. Everyone drives, so Faith's Ford works hard to make sure that you can choose a vehicle that is perfect for your lifestyle and your budget. Get started today with our finance application. We look forward to working with you soon!