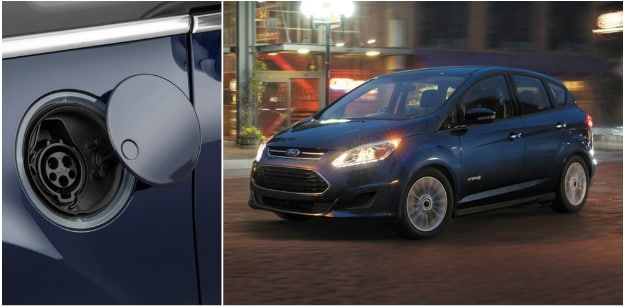 ​
In the sparsely-populated pastoral paradise that is Vermont, people care about living the green lifestyle. But it can be difficult to live green when it comes to your driving habits when you have a long commute ahead of you.
In fact, while Vermont has one of the lowest rates of carbon dioxide emissions of any state, 56 percent of what we do emit comes from transportation (U.S. Energy Information Administration). As a rural state, many of our Brattleboro-area drivers face long commutes from home in the country to work in the city. Some residents must travel as far as Montpelier or Burlington regularly!
Fortunately, Ford has some must-have new vehicles that can slash your CO2 emissions and save you money at the fuel pump.
The 2017 C-Max Hybrid gets 42 mpg in the city, and 38 mpg on the highway. Plug-in hybrids like the Fusion Energi can behave like electric cars for a short time, by plugging into a 120-volt or 240-volt outlet to charge. The 2017 Fusion Energi has a 20-mile electric range and a 610-mile total combined range, so you can commute to the capitol and back every day and still forget what the gas station looks like!